INTRODUCTION TO BASIC BOOK-BINDING
Dates from January 2019 throughout the year 
Workshop Day: 10.30am - 4pm​​​​​​​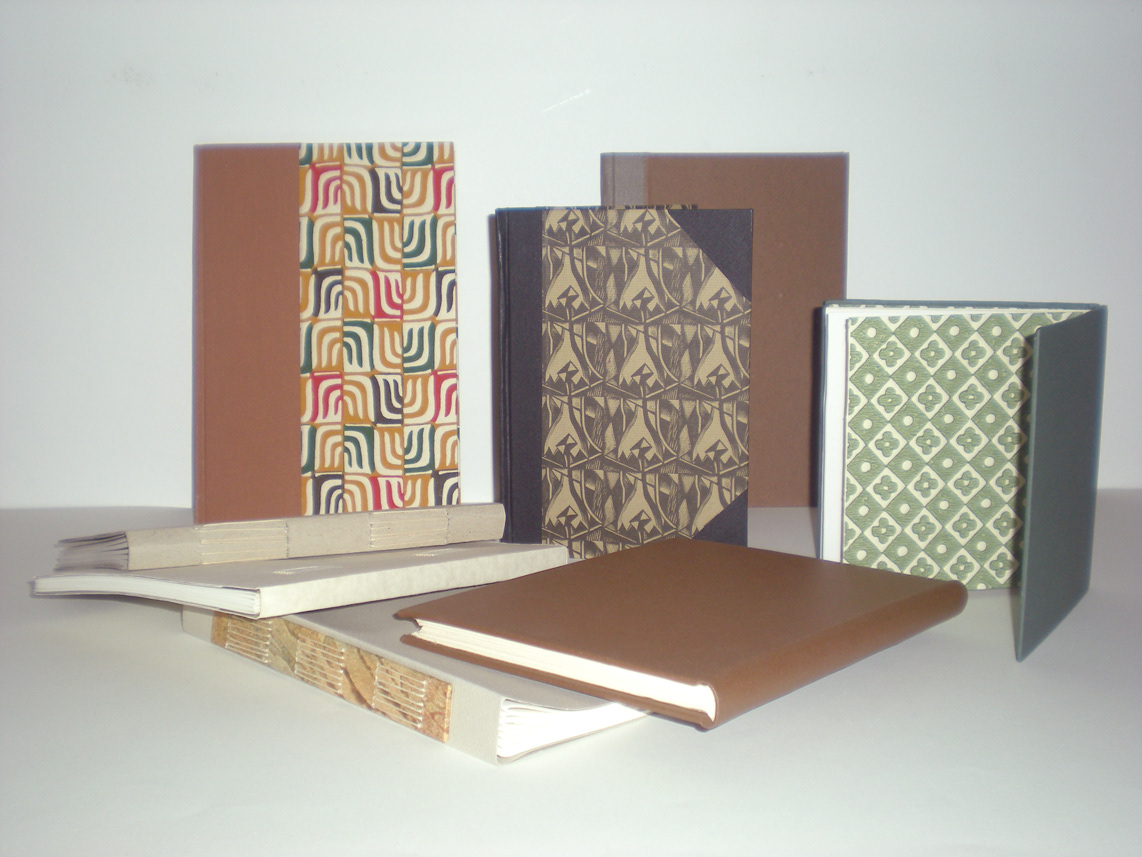 The workshops will cover usually over a two day period which can be split dates to suit participants.
Workshops will facilitate exploring and assessing various materials and skills for the making up of a multi-section, blank, paper and cloth case-bound book.
Although all materials are included in the fee, you are encouraged, if you so wish, to express your own creativity to design an individual book by bringing along any decorative papers, or/and drawings etc. to incorporate.
And if time permits, we will discuss and learn other structures, as in title panels.
In all workshop days the following will be demonstrated: correct folding, collating and grain direction of papers; measuring and sewing with tapes; lining up mull; uses of adhesives for book block; pasting of boards and endpapers; making up the case and casing in, recessed panels, and leather inlays on cloth.
All participants will, of course, take home their completed books.
Please note these workshops are not for restoring books.